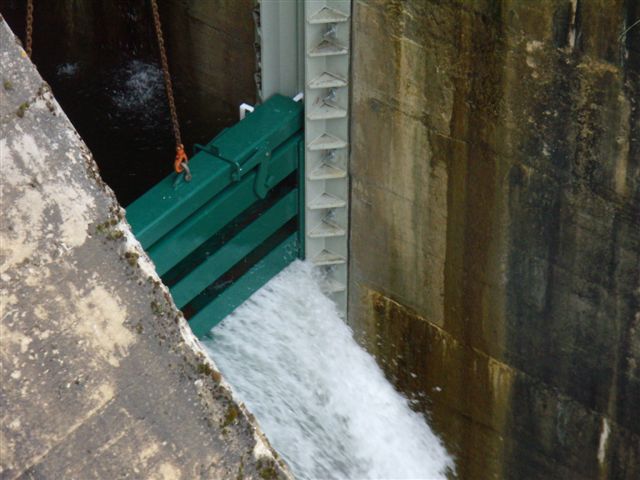 Fortis - Castlegar, BC
Supply Spill Gate
Babine Forest Products - Burns Lake, BC
Re- Build of Sawmill. Material Handling Conveyors & Support Steel
Westfraser Sawmill - Edsom Alberta
Fabrication of new material handling equipment
Tech Cominco - Acid Plant
Western Industrial Contractors
Fabrication & Installation of Misc, for a new acid plant building.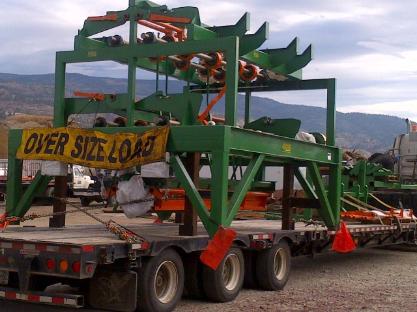 Milltech Industries -
Paper, Cutter, Wrapper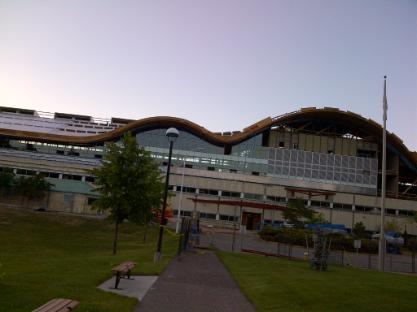 Thompson Rivers University - Kamloops, BC
Yellow Ridge Construction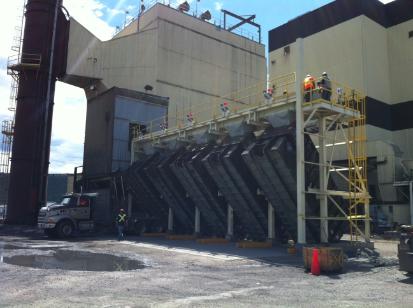 Atlantic Power - Williams Lake, BC
Supplied an Ash Handling Conveyor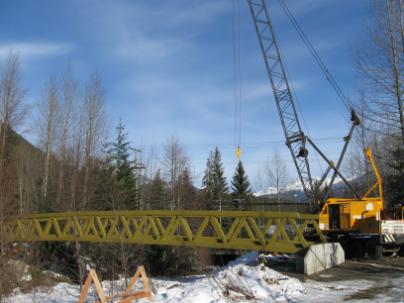 Whistler Walking Bridge - Whistler, BC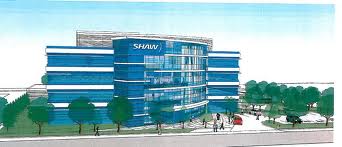 Shaw Buidling - Kelowna, BC
Stuart Olson Construction
BC Hydro Generatin Station Maitenance Building - Fort Nelson, BC
W L Construction Kelowna
MC Hydro Mica Creek Switch Gear Building - Mica Creek, BC
Graham Construction Kelowna
Kootenay Lake Hospital Up Grade - Nelson, BC
Yellow Ridge Contracting
McIntyre Dam Walkway Extention - Penticton, BC
Greyback Construction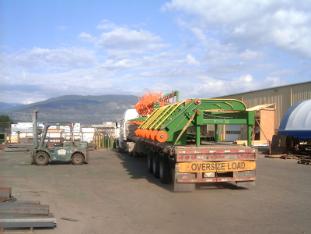 West Fraser Sawmill - Blue Ridge, AB
Mill Tech Industires
Lumber and Material Handling
McCoy Global Peerless Trailers - Penticton, BC
Miscellaneous Suspension & Trailer Parts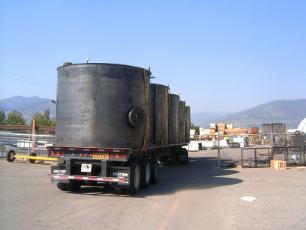 Rushton Oil & Gas - Edmonton, AB
Noriel Favis
Supplied 66 - 100 bbl Water / Methanol storage tanks
Tolko Industries - Meadow Lake Saskatchewan
Structural steel for Blending Area Expansion
Westfraser Sawmill - Williams Lake
Fabrication of a new stacker building & new material handling equipment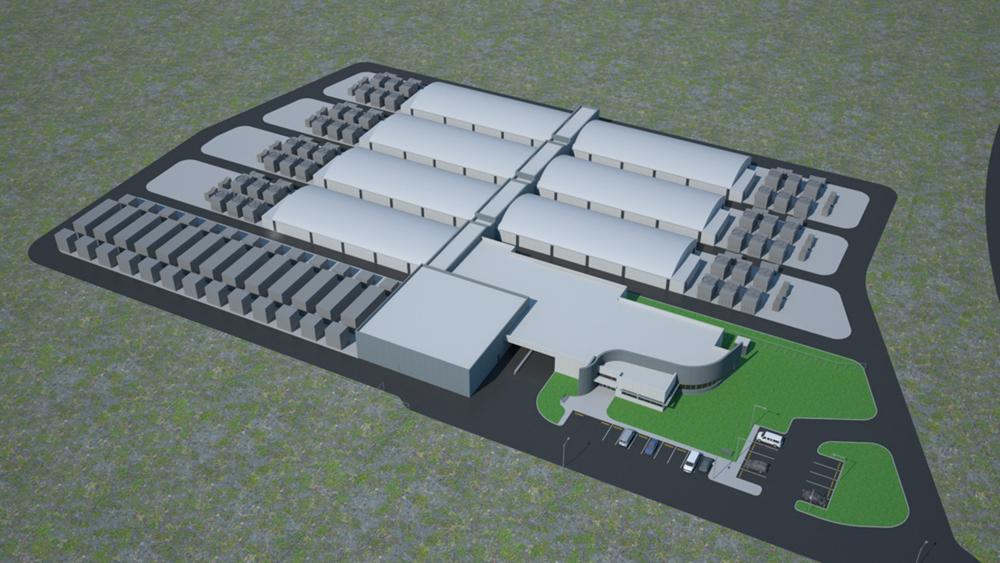 Telus SIDC Internet Building- Kamloops, BC
Giffles Westpro Construction
Fabrication & Install of a 35, 000.00 sq/ft Building
Downie Timber LTD- (Milltech Industries)Revelstoke, BC
Supplied a Lumber Stacker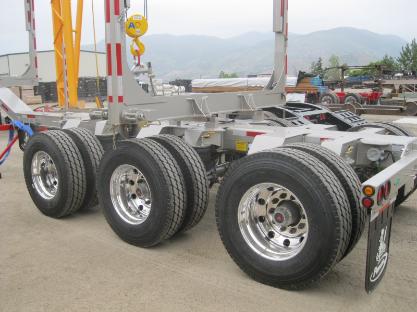 Peerless Mcoy Scona - Penticton, BC
6 Alpac Logging Trailers - Extra Bunks - Extra Reaches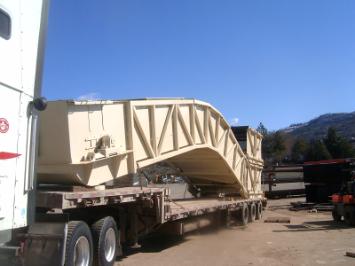 Grant Forest Products - Clarendon North Carolina, USA
6 Outfeed Cyclone Conveyors approx. 300' each - 12 misc. Bottom Drag Steel Flight Conveyors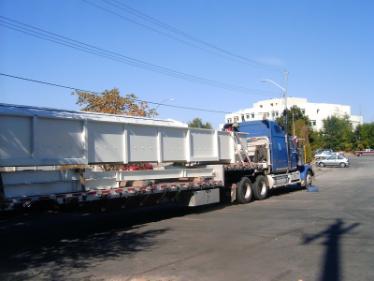 Tolka Industries Slave Lake Div - Slave Lake, AB
KTC Engineering, Vancouver, BC
Supplied Conveying System for Strand Flakes from flakers to storage bins & storage bins to lay up the line. Fines handling puck conveyors to cyclones.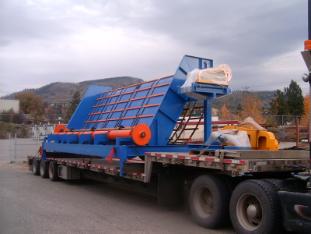 International Forest Products - Adams Lake Division
Anthony Seamans Engineering
>Miscellaneous Refuse Conveyors, Prime Sort Decks & Sorter Cleanup Conveyors for new Sawmill construction.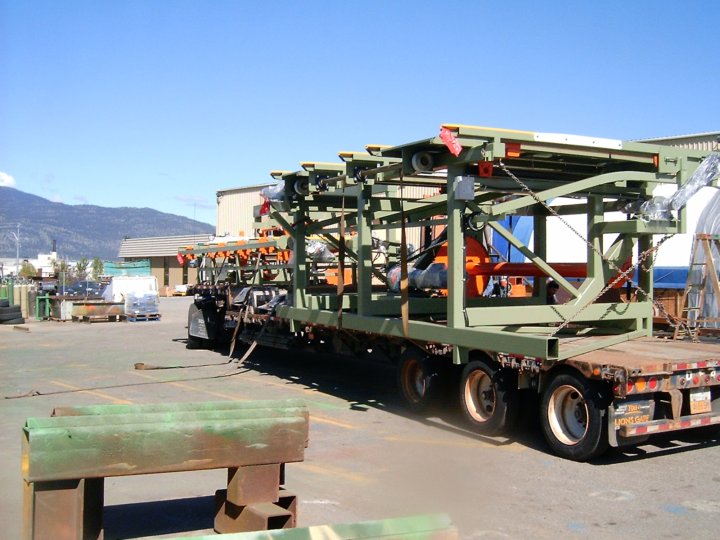 Mill Tech Industries - Salmon Arm, BC
>Miscellaneous Sorter / Stacker / Grading Line Equipment for Existing Mill upgrade
Penticton Aquatic Center - Penticton, BC
Stuart Olson Construction, Kelowna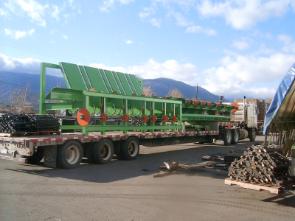 Millar Westrn Forest Products - Fox Creek, AB
New West Industries
Log Handling & Support Steel
178 Green Mountain Road, Penticton, BC | 250-493-4310